Hot, fresh, and timely meals for company employees are the main objective of Seasons Catering
One of the most effective ways to motivate employees in an organization or business is to create good working conditions, and in particular, to provide employees with a hot, delicious, fresh meal made from quality food ingredients and based on a varied menu.
Seasons Catering is ready to take over this task for your company or organization.
Why would you choose Office Catering for Companies from Seasons Catering?
We will prepare and deliver fresh and delicious meals on a daily or specified basis, at a predetermined time and location, based on pre-agreed menus, portion sizes, variety of dishes and logistical and financial requirements.
Your company's employees will have the daily pleasure of enjoying meals prepared by our chefs and will restore energy, power and the desire to dedicate the afternoon to working efficiently and qualitatively. An employee who is full and satisfied is a hardworking and dedicated employee.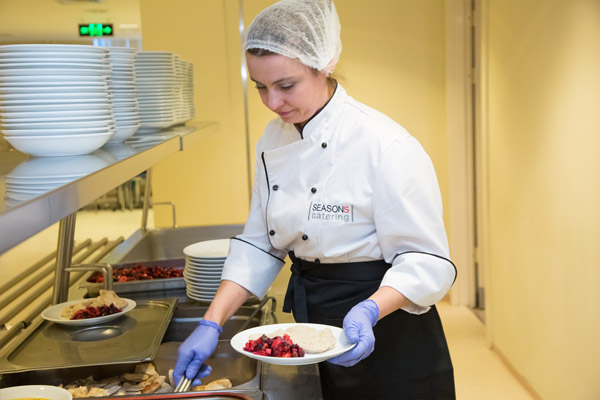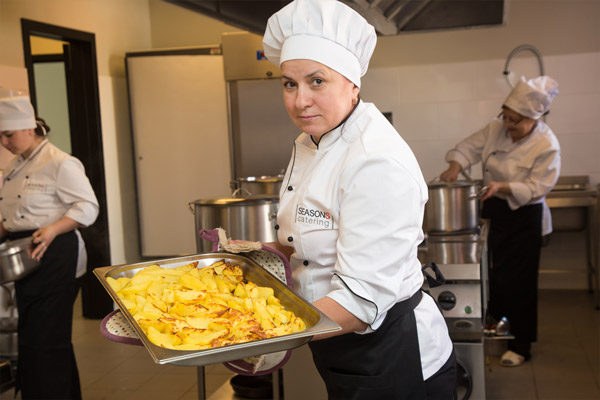 Fulfilling the customized menu
We understand that each business has its own unique characteristics: working style, day and night shifts, employees involved in physically demanding work or harsh weather conditions. We are ready to develop customized menus that meet the particularities of your organization's employees.
We will create both simple and more sophisticated menus, all prepared from locally grown products as well as imported products (vegetables, fruits, cheeses, spices, nuts, seeds).
In addition to soups, stews, porridges and meats, we will also propose a variety of vegetable dishes, both cooked and raw (raw vegetable salads) in order to ensure not only delicious but also healthy meals.
Discussed key aspects when planning Office Catering for companies
The number of employees to be served

Daily / weekly / monthly / seasonal menu

Customized menus based on the preferences

The time and location where lunches will be delivered
Specialized equipment for the lunch distribution

Dedicated staff for the lunch distribution

Food transportation and its storage details

Pricing, payment terms, and tax benefits
When would you need an Office Catering service for companies?
Typically, every company goes through different stages of development and once it reaches a team of more than 10-15 employees, Office Catering service becomes a key element in the continued productivity of the entire team. Numerous studies have shown that taking care of employees by providing regular lunch increases loyalty and cohesion among employees in achieving the company's goals.
Seasons Catering takes into account, your requests and needs, taking into consideration the specific work of your company's employees. Our specialists will develop and propose for you to choose menus from suitable food products for physical or intellectual work depending on the industry and field of your company's activities, such as the examples below:
Construction, repair, and renovation related activities

Private and industrial cleaning
Bookstores, libraries, publishers, cultural centers
Activities performed by carpet factory workers

Accounting, Finance, Audit

Tailoring, shoe-making, bag-making, etc

Typography and many others.
AN OVERVIEW OF THE OFFICE CATERING SERVICE BY SEASONS CATERING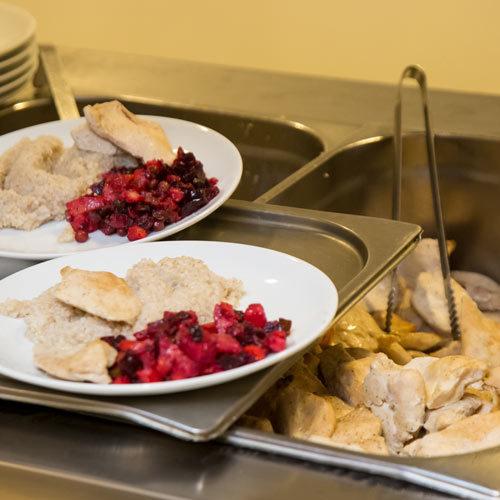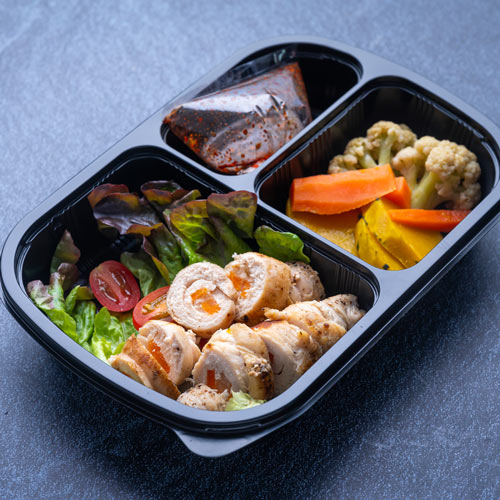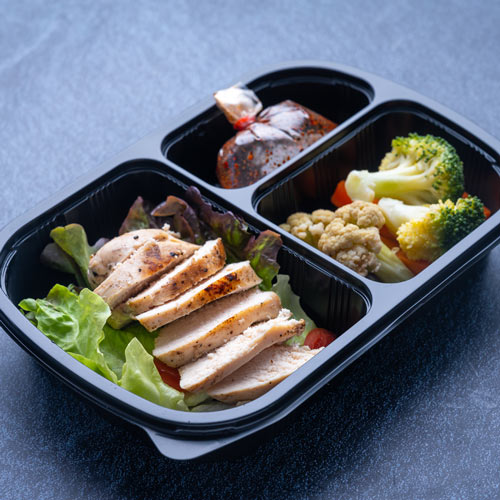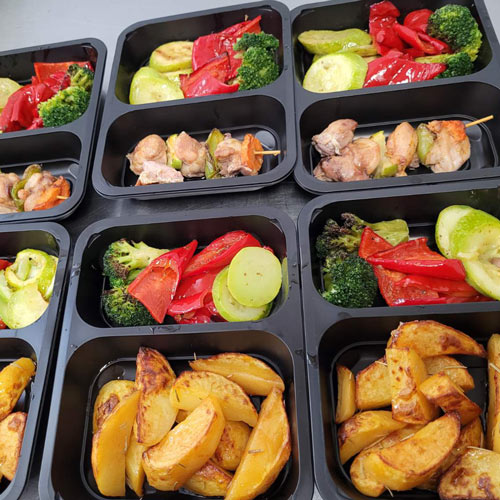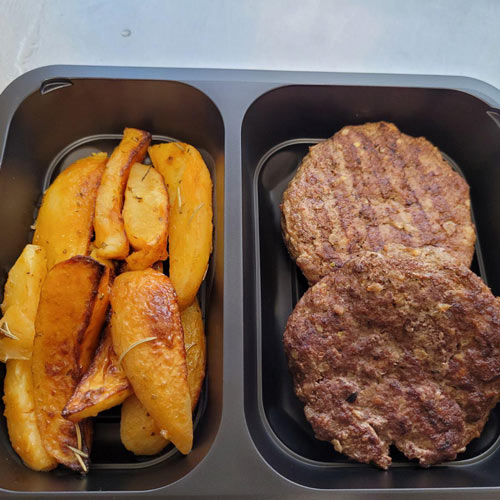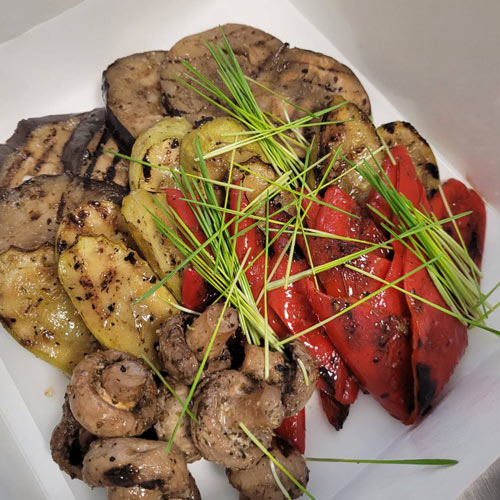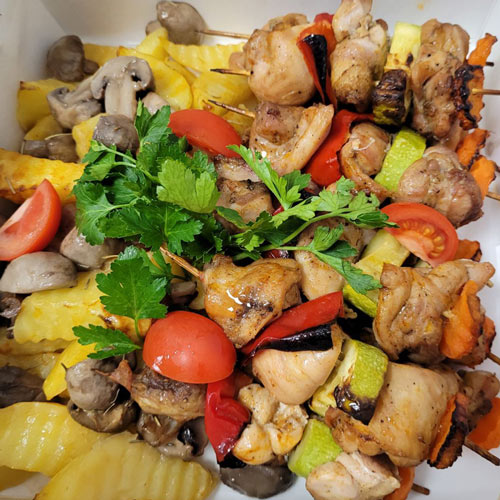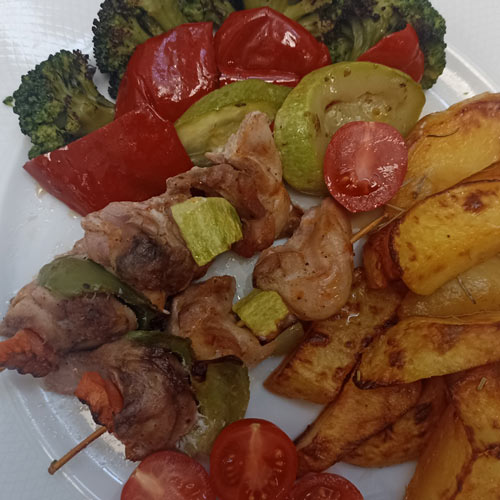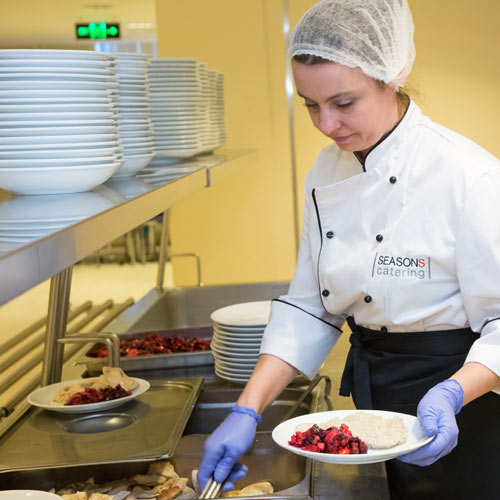 For 15 years we ensured that our clients trust our team. Today, we collaborate with some of the most well-known companies in Moldova. We are inviting you to contact us and tell us about your catering needs.
Call the SEASONS Catering team at +373-7807-0077 or fill out a contact form.
Fill out the form below to receive personalized menu options to suit your needs and budget. Describe the event you are planning, and our team will provide suitable and delicious solutions.