Hot and cold drinks – both tasty and healthy, and depending on the season
The days are getting shorter, the dusk is getting thicker and the question of how to maintain efficiency in the fall-winter season, how to stay in shape, not to be depressed and not to catch a cold? Surely through hot drinks, which will not allow the cold to upset us.
But what about the warm season of the year? As you know, in heat, body fluid losses are doubled and therefore it is very important to replenish them in a timely manner, giving the body energy to maintain a positive summer mood.
Seasons Catering always comes with a solution, offering you a wide range of hot and cold drinks.
Why would you opt for hot and cold drinks from Seasons Cafe & Bakery?
Seasons Cafe & Bakery is dedicated to each customer, so it is our responsibility to use the most advanced and performing machines for the preparation of hot drinks. The care of using the best ingredients and spices gives the products of Seasons Cafe & Bakery their unique aroma.
In terms of cold drinks we are in a close relationship with our suppliers, who always delight us with timely and fresh products.
Flavor your soul with hot and cold drinks from Seasons Cafe & Bakery 
Our indoor buffet offers you some hot drinks that are attractive and delicious in the cold season. These can be flavored with fruits, whipped cream or chocolate.
Spiced tea – a suitable drink for the cold season of the year that can be flavored with fruits and various herbs.
Cappuccino – a delicious drink that contains milk and has a frothy consistency.
Latte – a classic drink that has a strong taste of coffee. For those who prefer a sweeter Latte, they can add flavored syrups. The most well-known versions of Latte are vanilla latte and mocha latte.
Let's list our variety of hot and cold drinks:
Herbal and fruit teas

Green, black or bergamot tea
Juices and freshly squeezed juices

Cocktails

Dorna, Bucovina, Fuzetea, Coca Cola, Sprite, Fanta and others;
A SNEAK PEAK OF SEASONS CAFE & BAKERY'S HOT AND COLD DRINKS VARIETY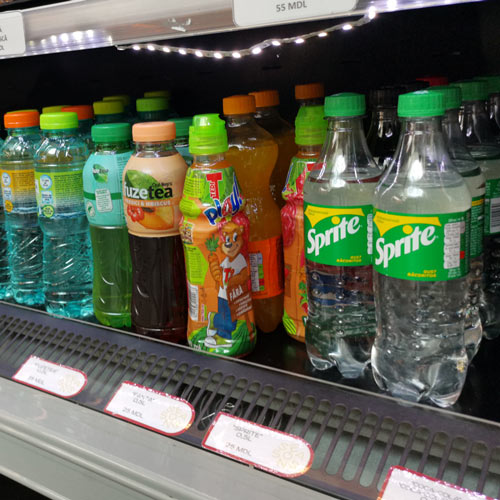 For 15 years we ensured that our clients trust our team. Today, we collaborate with some of the most well-known companies in Moldova. We are inviting you to contact us and tell us about your catering needs.
Call the SEASONS Catering team at +373-7807-0077 or fill out a contact form.
Fill out the form below to receive personalized menu options to suit your needs and budget. Describe the event you are planning, and our team will provide suitable and delicious solutions.